Low Pressure Regulator (Sleeper) Foregrip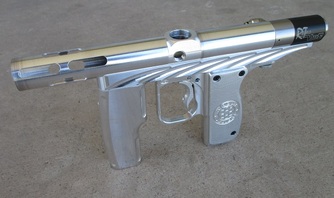 Automag Foregrip Low Pressure Regulator for pneumatic trigger conversions.
The low pressure line exits the LPR at the top of the foregrip.
The airline is routed through the rail into the grip frame to the pneumatic's.
Supply air from the tank is run to the bottom of the foregrip where there is a
recessed cavity to hide the air fitting.
LPR is adjusted from the bottom of the foregrip.


---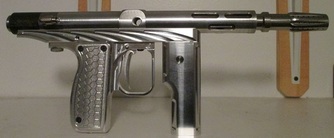 Operating pressure:
Max input 1500 psi
Out put 0-200 psi


---
---
(These do come pre-assembled.)

---
LPR-FG Curved Face, with Edge Milling
---
LPR-FG Straight Face, with Edge Milling
---
LPR-FG Curved Face, without Edge Milling
---
LPR-FG Straight Face, without Edge Milling
---
LPR-FG Finger Grooves